Quality iPhone , iPad & Samsung Galaxy Repairs 
iPhone Cracked Screen Repair in Fairfax VA and Vienna VA, iPad Cracked Screen Repair and Other Smartphone Repairs Right by G.M.U ! - George Mason University 22032
iTechRepairs located in Vienna, VA and Fairfax, VA (22180) (22032). We offer the Highest Quality Apple™ iPhone Repair, iPad Repair, iPod Repair and other Samsung Galaxy Repairs in Vienna Va and Fairfax VA. Best  iPhone Repair service in Fairfax, VA DC/VA/MD for Apple iPhone 6S, iPhone 6S Plus, iPhone 6, iPhone 6 Plus, iPhone 5S Cracked Screen Repair, iPhone 5C Cracked Screen Repair, iPhone 4S, iPhone 4. Samsung Galaxy S4, Galaxy S3 Screen Repair! iPhone Cracked Screen Repair, iPad Cracked Screen Repair, Samsung Cracked Screen Repair using the Highest Quality LCD and Touch Screen's Available for sale! Don't settle for low quality repairs and parts used at other competitors! Bring your device to the Professionals @ iTechRepairs in Fairfax, VA right next to GMU - George Mason University, 22032 for Best Quality Repairs. iTechRepairs.com is the #1 Place to go for iPhone iPad and Samsung Repairs if you want the BEST Quality! 703-731-1444
We Repair : 

iPhone 6S, iPhone 6S Plus, iPhone 6, iPhone 6+, iPhone 5SE, iPhone 5S , iPhone 4s
iPod's 5th Generation, iPod 4th Gen.Screen Repair
iPad's - iPad 4 Screen Repair, iPad Mini Screen Repair, iPad 3,2,1
Galaxy S5, S4, S3 Cracked LCD Repair
Galaxy Note 5, Note 4, Note 3 Screen Repair and Other Repairs

Services Offered : 

Cracked Front Screen Repair - LCD / Glass
Cracked Back Glass Repair / Frame
Custom Color Screen Replacements
Water Damage Repairs
Battery Replacements
Full Refurbishing
Repairs & Maintenance
iPhone Cracked Screen Repair and iPad Cracked Screen Repair in Fairfax VA and iPhone Repair in Vienna, VA TEXT or CALL : 703-731-1444. Offering Highest Quality Repairs and Replacements for any broken or malfunctioning iPhone, iPad, iPod or Samsung Smartphone, our company uses only original factory replacement parts: NOT cheap, low-quality sub-standard brands.You get our higher quality repair replacement services at a lower rate than any of our competitor's! We're a local company and we offer Mobile "Come-to-You" repairs for a small additional fee. Professional iPhone and iPad Repair Services in the DC, MD, VA metro area (22180) and Fairfax VA (22032). Please give us a Call or TEXT at 703-731-1444 to set up an Appointment.
Contact us:
Hours of Operation:
By Appointment
Monday - Friday
9am - 10pm
Saturday - Sunday
9am - 9pm
Our address:
4609 Luxberry Drive Fairfax, VA 22032
Click here to set up an Appointment or text
703-731-1444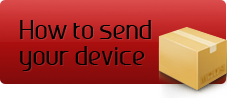 FAQ
1) How long does it take to repair my iPhone or mobile device?

It takes about 45 minutes to repair your iPhone while you wait or send it in for repair.

2) Do you use High Quality Parts?

Yes, iTechRepairs uses the highest quality parts available to get your phone working in brand new condition again.

3) Do you offer warranty?

We offer a 30 day limited warranty for defective parts. We will make SURE your device is 100% working before you receive it.

4) Do you offer color conversions and custom designs?

Yes, We color convert iPhones from black to white or custom colors of your choice!