Send in your Device to iTechRepairs!
4 Easy Steps!
1) Select your Repair Service, Pay with PayPal and Send your iPhone to :
1002 Moorefield Hill Pl. SW
Vienna, VA 22180
USA
2) We receive your iPhone and fix it the SAME DAY.
3) We repackage and send your iPhone back to you free of charge the next business day via USPS Priority Mail. (Please ask about Overnight Shipping)
4) You receive your device 2-3 Days later in Perfect Working Condition Gauranteed or Your Money Back!
iTechRepairs will replace your Broken LCD/Touch Screen with Brand new High Quality Parts!
Contact us:
Hours of Operation:
Monday - Friday,
9 a.m. - 9 p.m,
Saturday - Sunday
12 p.m. - 7 p.m.
Our address:
1002 Moorefield Hill Pl SW
Vienna,VA 22180
Print & Save with
Our Special Offer
Contact us today in Vienna, Virginia, for fast, local cell phone and tablet repair service that comes to you!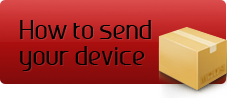 FAQ
1) How long does it take to repair my iPhone or mobile device?

It takes about 45 minutes to repair your iPhone while you wait or send it in for repair.

2) Do you use High Quality Parts?

Yes, iTechRepairs uses the highest quality parts available to get your phone working in brand new condition again.

3) Do you offer warranty?

We offer a 30 day limited warranty for defective parts. We will make SURE your device is 100% working before you receive it.

4) Do you offer color conversions and custom designs?

Yes, We color convert iPhones from black to white or custom colors of your choice!