Repair, Replace, Refurbish
Cracked Screen? Bring it to the Professionals!
If you have a Broken Front Screen, LCD or your Touch Screen is not responding properly, Bring it to iTechRepairs! We will repair your screen with brand-new highest quality parts from the manufacturer. Prices will vary depending upon the parts that need replacing. We offer the best quality repair for the most affordable prices!
Hassle-Free Battery Replacements
The supply of batteries we carry are for all of today's interactive devices such as phones and tablets. We can order factory batteries for your older devices, too. All batteries are from the manufacturers and are guaranteed to be brand new. We will never install pre-used or cheap universal batteries in any of your devices.
In-Stock Parts
We carry an inventory of factory brand replacement parts, including back glass plates. In most cases, we can offer you 24-hour tablet and cell phone repairs. The parts we have in stock are for most of today's hottest cell phones and tablets and they include:
iPad
iPod
iPhone
iPad Mini
iPod Touch
Refurbishing
Contact us when you want your device to look new again with a scratch-free back plate. If your device is malfunctioning, or the speed isn't as fast as it was when it was new, we can bring it back to like-new quality. Most refurbishing services can be done for you within 48 hours. Our most requested refurbishing services include:
Replacing the Back Plate
Replacing the Backlight
Replacing the Hard Drive
Replacing the Charging Dock
Replacing the LCD
Call us in Vienna, Virginia, today at (703) 731-1444 for more information on our repairs, replacements, and refurbishing services.
Contact us:
Hours of Operation:
Monday - Friday,
9 a.m. - 9 p.m,
Saturday - Sunday
12 p.m. - 7 p.m.
Our address:
1002 Moorefield Hill Pl SW
Vienna,VA 22180
Print & Save with
Our Special Offer
Contact us today in Vienna, Virginia, for fast, local cell phone and tablet repair service that comes to you!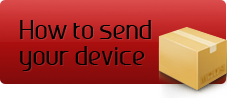 FAQ
1) How long does it take to repair my iPhone or mobile device?

It takes about 45 minutes to repair your iPhone while you wait or send it in for repair.

2) Do you use High Quality Parts?

Yes, iTechRepairs uses the highest quality parts available to get your phone working in brand new condition again.

3) Do you offer warranty?

We offer a 30 day limited warranty for defective parts. We will make SURE your device is 100% working before you receive it.

4) Do you offer color conversions and custom designs?

Yes, We color convert iPhones from black to white or custom colors of your choice!